Codexis appoints Peter Strumph as interim ceo
Special committee will oversee search for a new ceo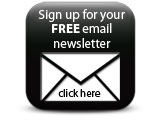 Codexis, a developer of industrial enzymes used in the production of biofuels, bio-based chemicals and pharmaceutical intermediates, has appointed Peter Strumph as interim chief executive. Alan Shaw has resigned as president and ceo to pursue other interests. He will continue to be a special advisor to the board of directors. A special committee has been appointed to oversee the search for a new ceo and handle the transition.

Strumph was senior vice president and business head of pharmaceuticals at Codexis, where he oversaw a 49% annual increase in pharmaceutical product sales in 2011. He was also senior vice president of commercial operations. He joined Codexis in 2010.

Strumph has more than 20 years' experience in senior manufacturing and operations management in the biopharmaceutical industry, including executive leadership positions for 10 years at CV Therapeutics.


Companies