Dr Jackie Hunter to become CEO of BBSRC
Will take up the post on 21 October
Dr Jackie Hunter becomes CEO of the BBSRC on 21 October
Dr Jackie Hunter has been named as the new Chief Executive and Deputy Chair of the UK's Biotechnology and Biological Sciences Research Council (BBSRC).
Hunter is currently Chief Executive of OI Pharma Partners. From 1989–2010 she worked for GlaxoSmithKline and its predecessor companies and was at Astra (now AstraZeneca) earlier in her career. She was made CBE in 2010 for services to the pharmaceutical industry.
'The BBSRC plays a vital role in shaping and underpinning the diverse and exciting science base that is essential to maintain the international reputation of UK bioscience and biotechnology,' said Hunter. 'The potential of this research, and the BBSRC investments in innovation, to support the UK's growing bioeconomy and socio-economic challenges is huge. I am looking forward to working with the wealth of talent within BBSRC, the research community and its many partner organisations to drive forward UK bioscience.'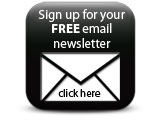 The appointment is for four years. Hunter will succeed Professor Douglas Kell.