PCI announces appointment to its manufacturing business development team
Jennifer Goldberg
Pharmaceutical outsourcing services provider PCI Pharma Services has announced the appointment of Jennifer Goldberg to its manufacturing business development team.
Goldberg joins PCI as Senior Account Executive, with responsibility for developing opportunities and building sales in PCI's US West Coast territory to ensure continued growth and success in this key market.
Goldberg has an extensive background in drug development and manufacturing, with varying roles in business development at leading CMOs during a successful 20-year career.
Rob Jones, Business Development Director International at PCI, said: "We are delighted to welcome Jennifer to PCI. She brings a tremendous amount of knowledge, experience and credibility to our business. We look forward to her valuable contributions to the organization and in providing our customers the industry leading experience."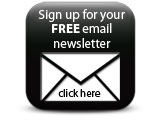 Goldberg said: "I am excited to join PCI Pharma Services and apply my previous experience to my new position. I have a long history of working in sales and business development in this space. I am looking forward to using my knowledge to help clients overcome their difficult drug development challenges and realise successful commercialisation of their lifesaving medicines."
Featured Companies