Queen's Belfast scientist wins award for microneedle patch
Able to deliver a constant dose of a drug or compound without the pain of an injection
Ryan Donnelly receives his award from GSK Vice President Jo Craig. Pic credit: QUB
A Queen's University Belfast scientist has been named as the 2012 GlaxoSmithKline Emerging Scientist for research that could take the sting out of injections.
Dr Ryan Donnelly, reader in pharmaceutics in the School of Pharmacy at Queen's, beat off competition from around the world to scoop the award for his work to develop needleless injections.
The award is presented annually to scientists from across the globe who have demonstrated a substantial advancement in the application of scientific knowledge within the pharmaceutical sciences through published work over the last five years.
Dr Ryan Donnelly accepts his award
'This award is a nice recognition of the hard work my Group has put in over the past few years,' says Donnelly. 'Our microneedles technology is attracting considerable interest from industry, with a number of co-development projects already underway in a wide range of fields of use.'
Dr Donnelly has used grants from BBSRC, EPSRC, The Wellcome Trust, the Royal Society and Action Medical Research and was presented with his prize by GSK vice president Jo Craig. He delivered his award lecture at the Academy of Pharmaceutical Sciences UKPharmSci 2012 conference in Nottingham.
Using two different sources of funding from BBSRC, Donnelly and colleagues have developed microneedles less than half a millimetre high or smaller that can safely deliver a constant dose of a drug or compound. The system may prove invaluable for patients who are unable to take oral pills themselves regularly, or who cannot tolerate injections.
Donnelly says that if you look at a microneedle patch with the naked eye, you can see that it is slightly rough and it feels like Velcro if you run your finger across it.
'However, when properly applied, the microneedles puncture the outer layer of the skin without causing pain or bleeding. These tiny needles then swell, allowing controlled administration of even large medicines like insulin, as well as vaccines.'
This application could prove to be particularly important in enhancing medical care for premature babies
The microneedle patches, which are approximately the size of a postage stamp and can be applied to the skin like a normal medical plaster could also be used for minimally-invasive monitoring; the needles, which are made of a hydrogel of biocompatible polymers, can also take up fluids such as blood plasma from the body, and hence measure vital metabolites such as blood sugar.
'This application could prove to be particularly important in enhancing medical care for premature babies,' says Donnelly.
It is likely to be five years before patients and consumers will be able to benefit from this innovation. This will allow for scale-up of production, clinical trials, regulatory approval and marketing.
Queen's University's Pro-Vice-Chancellor for Research and Postgraduates, Professor James McElnay, said: 'This award is further recognition of the quality and impact of Dr Donnelly's work. It demonstrates the high regard with which the ground-breaking research being conducted at Queen's is held on both a national and global level.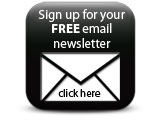 'Dr Donnelly's research on microneedle-based systems has the potential to change the future of drug delivery and monitoring. I am pleased to congratulate him on his award as the GlaxoSmithKline Emerging Scientist of 2012.'