Recipharm appoints Vice President Quality Management
Contract Manufacturing | Research
Promotes Thomas Beck to a new senior role
Thomas Beck
Recipharm, a Swedish contract development and manufacturing organisation, has appointed Thomas Beck to the new senior role of Vice President Quality Management (VP QM) with effect from 1 April.
Beck is currently Head of Quality Control and Assurance at Recipharm Stockholm, a position that he has held since 2010. He is also Chairman of the Quality Assurance section within the Swedish Academy of Pharmaceutical Science.
In this new role Beck will drive and coordinate the quality strategy and policy across the Recipharm Group subsidiaries and assist the Group Management Team in monitoring and evaluating the company's quality efforts. He will also lead the company's audit process and support the sales activity by providing a primary contact point for new customers' regulatory and quality affairs departments.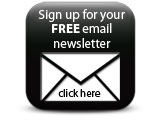 Commenting on the new appointment, Thomas Eldered, CEO of Recipharm, said: 'This new position will bolster and enhance the work of the Group Management Team, meeting head on the quality management challenges our industry faces.'
Companies