Recipharm hires new Business Director for Italy and new General Manager at Pessac, France
Contract Manufacturing | Research
Both bring broad experience in the pharmaceutical industry to the Swedish CDMO
Franco Boselli has joined Recipharm's Business Management team as Business Director in Italy with the main task to sell the Swedish CDMO's full service offering to Italian pharmaceutical companies. He reports to Vice President of Business Management, Kenth Berg, and is based in Milan.
Prior to joining Recipharm, Boselli worked in marketing and sales at several Italian pharmaceutical companies.
In 2009, he joined Mipharm, an Italian CMO, as Business Development Manager, specialising in non-sterile products.
In 2011, he moved to Biologici Italia Laboratories, later part of the Corvette group, which was acquired by Recipharm last year, as Business Development Director.
Bernard Pluta joined Recipharm as General Manager for the operating company in Pessac, France earlier this month and reports to Executive Vice President of Development and Technology, Carl-Johan Spak.
Pluta has had a long career in the pharma industry, having held executive positions at Theramex and Teva. He previously ran his own CMO consultancy business.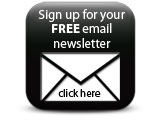 At Recipharm, Pluta has replaced Stéphane Guisado, who continues as General Manager at Recipharm Fontaine. His primary task is to drive performance at the company through the sales of new projects and operational excellence.
Companies