SAW Instruments forms Boston subsidiary
Appoints US-based field application scientist
Islay Campbell
SAW Instruments, the German developer of the sam family of biosensors, has further expanded its presence in the US by forming a new subsidiary, SAW Instruments USA, and recruiting a full-time field application scientist based in Boston, MA.
Islay Campbell, who previously worked in pharma at EMD Serono, has significant experience in protein binding analysis gained while working for ForteBIO. She will provide a US-based point of contact for potential and current customers interested in using SAW's sam biosensors. Campbell will offer demonstrations, installation, system-training and on-going application advice.
SAW Instruments' managing director, Dr Markus Perpeet, said: 'Since the US launch of samX last December, we have seen significant interest from a number of US companies and institutes in the breadth of applications afforded by this technology. To meet this growing demand, and to provide these customers with easy and rapid access to our technical expertise and support, we have expanded our team to include a dedicated field application scientist based in the US.'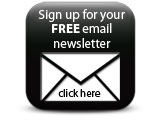 The appointment is part of SAW's ongoing expansion, which already includes offering sam systems in Asian markets through distributors, as well as continued growth in Europe.
Companies