Saltigo appoints new head of Agro & Fine Chemicals business
Joerg Schneider succeeds Uwe Brunk
Joerg Schneider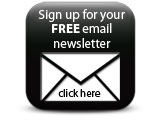 German chemicals supplier Lanxess has announced that from 1 February, Joerg Schneider, currently managing director of Lanxess Elastômeros do Brasil, will take over as head of Saltigo's Agro & Fine Chemicals business. He replaces Uwe Brunk, who has decided to leave the company.

Schneider began his career in 1978 at Bayer, initially working in the sales department of the German giant's Rubber Business Group, which is now part of Lanxess.

Schneider has since held various positions in sales, marketing and technical service in Germany and abroad. Following Lanxess's acquisition of the largest Latin American rubber manufacturer Petroflex in 2008, Schneider took his current position.


Companies