UK biopharmaceuticals research projects win £4m of funding
Aim to strengthen UK's position in the sector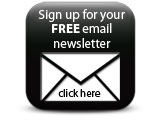 A package of projects, studentships and training announced today (13 June) aims to develop research to underpin the production and processing of new types of medicines based on biological molecules in the UK.

These projects will provide the foundations for the UK pharmaceutical sector to strengthen its position in the biopharmaceutical sector to the benefit of society and the economy.

The Bioprocessing Research Industry Club (BRIC), a Biotechnology and Biological Sciences Research Council (BBSRC)-led public-private partnership with the Engineering and Physical Sciences Research Council (EPSRC) and a consortium of 16 industrial partners, including companies such as Pfizer, GlaxoSmithKline, Lonza and Biodesign, is providing £4m to fund the projects.

This money will go to six research projects, eight PhD studentships and a Skills Development School for early stage researchers.

The projects will address current challenges in bioprocessing, while the PhD studentships and Skills Development School will ensure that the next generation of researchers have the technical knowledge and personal skills to secure future UK success in producing biopharmaceuticals.

Each PhD student will spend six months or a year on placement with a partner company where they will develop an understanding of the challenges involved in producing biological medicines on a commercial scale.

Biopharmaceuticals such as vaccines, monoclonal antibodies, hormones and peptide therapeutics, make up over a third of the medicines currently under development and the number of licensed biological medicines is expected to grow by 20% a year.