ABPI forms new Vaccine Group
To support the development and implementation of UK immunisation programmes
The Association of the British Pharmaceutical Industry (ABPI) has formed a new Vaccine Group to represent the vaccine industry to Government and healthcare stakeholders.
The Vaccine Group, made up of six members including Abbott Healthcare Products, AstraZeneca, GSK, Janssen, Novartis and Pfizer, will work with the public health community to support the development and implementation of UK immunisation programmes.
UVIG, which has represented the vaccine industry for more than a decade, has been disbanded.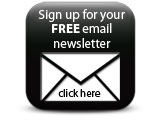 Stephen Whitehead, Chief Executive of the ABPI, said: 'This addition to the ABPI strengthens the unity of the biopharmaceutical industry and further underlines the ABPI's position as the leading life sciences trade association in the UK. Vaccinations against disease play a vital role in improving public health and help protect us from preventable illnesses. I am immensely proud of the work pharmaceutical companies do to bring these medicines to people across the world.'