ACHEMA: New super-hydrophilic cartridge for sterile filtration
The extensive features and benefits of Biofil R cartridges exceed any competitor's range of PDVF, nylon, mixed cellulose ester or polysulphone membranes, according to Porvair
Porvair has added an enhanced range of microbial rated disposable cartridge filters to its range of liquid filters
Porvair Filtration Group, the filtration and separation specialist, has added an enhanced range of microbial rated disposable cartridge filters to its range of liquid filters. Biofil R cartridges are an addition to the successful Biofil polyethersulphone Food Safety and USP Class IV approved range of filters, and feature a novel technology that renders the product super-hydrophilic.
Integrity testing of sterilising filter cartridges requires the membrane to be fully wetted; a cartridge that is insufficiently wetted will result in a false failure and require a retest or rejection of an intact filter. This development extends the availability of Biofil cartridges to users that are currently unable to easily wet and integrity test filter cartridges due to low feed pressure and flow.
The extensive features and benefits of Biofil R cartridges exceed any competitor's range of PDVF, nylon, mixed cellulose ester or polysulphone membranes. Using the latest developments in membrane technology, the cartridges can provide sterile filtration, bioburden reduction and the clarification of a wide range of process liquids and end products.
Manufactured based on a polyethersulphone membrane with an asymmetric pore structure, the cartridges also have optimal filtration pack construction to maximise the available filtration area and to ensure an efficient flow. The filter membrane, combined with the quality all-polypropylene cartridge components and high integrity manufacturing techniques, common to all Porvair cartridge filters, results in high-strength, high-efficiency and long life disposable cartridges; thus ensuring consistent microbial retention, lower costs and high performance.
The low non-specific protein binding characteristics of the membranes result in less product loss and a longer life.
These disposable filters are highly resistant to integrity failure caused by steam sterilisation and have excellent chemical compatibility characteristics to allow repeated Steam in Place and Clean in Place cycles.
Many of our existing clients tell us that the new Biofil R cartridges are a welcome addition to our range of cartridges,' said Mike Hughes, General Manager. 'Conventional PES membrane filters offer significant process advantages with respect to flow and fouling resistance compared with others, but difficulties with wetting have hindered their easy adoption. The Biofil R overcomes this barrier.
'Because of our strong understanding of industry standards, Porvair Filtration Group is seen as a good partner for developing new and existing products; manufactured with fully traceable materials in cleanroom conditions, which complies with the highest regulatory requirements. The launch of this range represents another step forward in our commitment to serve the scientific, medical, pharmaceutical, and R&D sectors.'
Porvair has supplied the sub-micronic filtration sector with performance-driven filtration and separation equipment for more than 25 years. Manufacturing in both the UK and US, the company has an extensive network of sales offices and distribution channels throughout the world.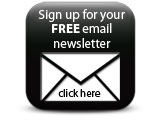 Porvair Filtration Group will be exhibiting at Achema 2015, 15-19 June, in Hall 5.1. Stand A16.
Companies