AMRI to develop and manufacture laninamivir for Biota
Contract Manufacturing | Regulatory
In support of a New Drug Application to the US FDA
Biota Holdings, an Australian developer of anti-infective drugs, has selected contract research and manufacturing organisation AMRI to develop and manufacture the influenza antiviral CS8958 (laninamivir).
Biota will establish US manufacturing of laninamivir, optimise its manufacturing processes, and conduct clinical trials for safety and efficacy in adult and paediatric populations.
AMRI will initially develop and manufacture the active pharmaceutical ingredient for use in clinical trials. AMRI could potentially be selected as the commercial manufacturer of the product in the future.
The services provided by AMRI are expected to support a New Drug Application for laninamivir to the US FDA.
'The agreement with Biota demonstrates AMRI's global reputation as a preferred partner for delivering drug discovery, development and manufacturing services,' said AMRI's ceo Thomas D'Ambra.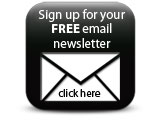 In March 2011, the Office of Biomedical Advanced Research and Development Authority (BARDA) at the US Department of Health and Human Services awarded Biota Scientific Management, a wholly owned subsidiary of Biota Holdings, a five-year contract estimated to be worth US$231m for the advanced development of laninamivir. The drug is already approved for sale in Japan and was launched as Inavir by Daiichi Sankyo in October 2010. It is not currently approved for sale in other markets.
Featured Companies
See also