Ablynx and Merck Serono in second nanobody agreement
Focus on the discovery and development of Nanobody-based therapeutics against an inflammatory disease target
Ablynx and Merck Serono, a division of Merck KGaA, have expanded their relationship and entered into a second agreement, to co-discover and co-develop Nanobodies against an inflammatory disease target.
Ablynx's Nanobodies are an innovative class of antibody-derived therapeutic proteins that combine the advantages of conventional antibodies with key properties of small molecule drugs such as high affinity, small size, allowing alternative delivery and enhanced tissue penetration and high stability.
In September 2008, the two companies entered into an agreement to co-discover and co- develop Nanobodies against two targets in oncology and immunology. This second agreement focuses on the discovery and development of Nanobody-based therapeutics against an inflammatory disease target. This new collaboration structure allows Ablynx to drive the process up to the clinic, leveraging its strengths in Nanobody discovery and preclinical development.
Under the terms of the agreement, Ablynx will receive an up-front payment of €10m and be responsible for all activities and costs, excluding manufacturing costs, up to the delivery of a preclinical package that will form the basis for the filing of an IND or IND equivalent. Upon acceptance of the package by Merck Serono, Ablynx will be eligible for a €15m milestone payment.
Ablynx has the option to continue with Merck Serono up to a 50:50 co-development basis and share the resulting profits, or to convert this collaboration into an exclusive, worldwide licensing deal with mile-stone payments and significant tiered royalties. Further details of the agreement are undisclosed.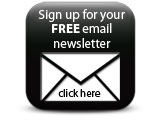 'We are very pleased with the progress made to date in our existing collaboration with Ablynx in oncology and immunology and look forward to expanding it to the area of rheumatology where our research focuses on proteins that modulate key pathogenic mechanisms,' said Dr Bernhard Kirschbaum, Executive Vice President Research and Development at Merck Serono. 'We believe that the specific features of Nanobodies have the potential to address some of the challenges in treating autoimmune and inflammatory diseases in general, and rheumatology in particular.'
Companies