Almac Group extends personalised cancer vaccine production facilities
The pharmaceutical CDMO will be investing in new labs and office spaces
The Almac group is expanding its facility to allow scale-up of personalised cancer vaccines. The Edinburgh Technopole facility will be doubling its footprint to 15,000 square feet.
Cancer vaccine production represents around of quarter of the existing resource space in Edinburgh. All the new space built will be allocated to expand this, the company said. The manufacturing footprint will increase four-fold with supporting administrative space.
The company announced an expansion of its Neopeptides brand at the beginning of January. The investment in the site "is to stay ahead of global demand", said Alastair Hay, Account Manager of peptides. He added that "the new laboratories – together with a commensurate growth in our staff numbers – will help to ensure that we are well placed to achieve this".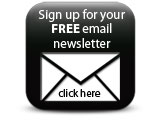 Neopeptides is Almac's brand of neoantigen derived peptides for use in the production of patient-specific, individualised cancer vaccines.
Companies