Almac acquires Arran Chemical Company
Contract Manufacturing | Finance
Will integrate its biocatalysis services with large-scale intermediates manufacture
Almac Group, the Craigavon, Northern Ireland headquartered contract development and manufacturing organisation, has acquired Arran Chemical Company, an independent and privately owned organisation based in Athlone, Ireland.
No financial details have been revealed.
Almac said the addition of Arran would 'significantly increase' its scale (a range of reactors up to 6,300L and total capacity of up to 45m3) by integrating biocatalysis technology with large-scale intermediates manufacture.
Arran specialises in the manufacture of products for the pharmaceutical, flavour/fragrance, personal care and other specialised chemical and industrial applications. Both companies have more than 25 years' experience and have been working together on multiple projects over the past five years.
The bespoke facility offers a full range of scales including a kg lab, a multi-purpose pilot plant and a manufacturing plant.
Almac said Arran's assets complement its existing business and will allow both firms to continue growing in their respective markets.
'This is a very exciting opportunity for both Almac and Arran Chemical Company,' said Dr Stephen Barr, Managing Director, Almac Sciences.
'Based on our combined strength, scale and technology, we will offer commercial products and pharmaceutical intermediates using our current world leading biocatalysis technology platform enabling us to address our global clients' growing demands for a high quality, integrated, efficient service and we are delighted to be able to support our clients in this way.'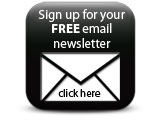 Anthony Owens, Managing Director, Arran Chemical Company, commented: 'This move builds on our established presence in the industry and we look forward to merging our expertise and experience with Almac's undoubted success to match the increasing requirements of customers across the whole spectrum of the industry.'
Companies