Almac and EORTC collaborate on tumour molecular profiling
Partnership to support the discovery and development of novel biomarkers, enabling personalised medicine
Almac Diagnostics has been selected by the European Organisation for the Research and Treatment of Cancer (EORTC) as its preferred partner for molecular profiling of cancer patient samples.
These are samples collected by EORTC clinical trials, including SPECTA (Screening Patients for Effective Clinical Trial Access), a pan-European Cancer network.
Almac is a global personalised medicine company, focusing on the discovery, development and commercialisation of complex diagnostic and companion diagnostic tests.
The ambition of EORTC is to streamline patient inclusion in clinical trials of molecularly targeted treatment, using centralised molecular testing.
In addition, EORTC seeks to standardise Next Generation Sequencing (NGS) and Gene Expression Analysis in translational research projects, enhancing reproducibility and comparability of results.
This can become the standard across the industry for how cancer-relevant genetic variants are identified.
It will lead to new diagnostics that will guide oncology decisions.
Almac will receive and process patient samples across multiple disease types from various locations across Europe, using the new Illumina Trusight Tumor 170 solid tumour NGS panel.
The panel analyses patterns of genomic variation within patient samples. The company will provide this service from its European facility in Craigavon, Northern Ireland.
The output of the analysis by Almac Diagnostics will contribute to the SPECTA database. This will be an invaluable resource to the Oncology community; it will allow therapeutic development and identification of novel biomarkers of response and prognosis, as well as diagnosis of cancer patients.
This will ultimately lead to the development and commercialisation of future companion diagnostics.
Michael Sloan, VP of Commercial Operations at Almac Diagnostics said:
Vassilis Golfinopoulos, EORTC Medical Director said: "EORTC seeks to improve all stages of therapeutic agents development, from early clinical assessment to refinement of targeted molecular indications."
John Leite, Vice President of Oncology at Illumina, said: "TruSight Tumor 170 can become the standard across the industry for how cancer-relevant genetic variants are identified."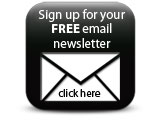 "Through the research done by SPECTA, it will lead to new diagnostics that will guide precision oncology decisions."
Companies