Almac's rapidd continuing to accelerate early stage development
Two years on from launch, Almac reports strong demand for development package
In October 2009 Almac launched an integrated early development service, rapidd, to address the issues of time, cost and attrition in early clinical candidate development by taking a lead drug development candidate to Phase I regulatory submission in less than 12 months. Two years on, Almac is pleased to report strong demand for the early stage development package.
rapidd works by offering a lean, flexible package, fully compliant with ICH guidelines, and integrated services between Almac and selected global CROs, which is managed by Almac through a dedicated programme management team.
In 2011 alone, three integrated programmes have been completed with a further five ongoing or in late planning stages. Over the past two years, interest has remained strong in both the NCE and biopharmaceutical markets from clients ranging from virtual biotech companies to large pharma with both small molecule and peptide candidates.
'rapidd enables our clients to make significant savings against conventional lead times from careful programme optimisation and avoidance of tech transfer time and other common issues that arise in a multiple partner process,' said Denis Geffroy, vp business development. 'We are delighted that our rapidd programme has proven so successful in helping to eliminate these barriers.
'With our range of single-site services and capabilities, we are confident that our package brings even more added value in our clients' pre-clinical development programmes.'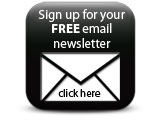 In the current uncertain financial climate, Almac's clients have benefited from the flexible approach rapidd offers – from taking advantage of Almac's pre-clinical expertise to enabling payment schedules to be structured in line with agreed investor milestone payments.
Featured Companies