Alphora Research completes analytical laboratory expansion
The new laboratory provides additional space for equipment and staff and will support growth
Canadian company Alphora Research has completed a new analytical laboratory expansion
Alphora has completed a new 3,000ft2 (280m2) analytical laboratory expansion, which provides additional workspace for equipment and personnel to support the Canadian company's growing business. The project also includes the upgrade of the data management system to EmpowerTM 3, providing a state-of-the-art platform for data and compliance management.
The company, based in Mississauga, Ontario, says the expansion will further support Alphora's clients' API Technology Development programmes, where comprehensive analytical understanding and control are essential for successful cGMP scale-up and to meet expanding regulatory expectations.
Alphora Research provides API technology development services to the pharmaceutical and biotechnology industries, including process chemistry, analytical development and validation services, and GMP scale-up. These services cover both early stage projects, where speed and quality are imperative, and later stage projects, where process economics and commercialisation are vital. Alphora also provides niche commercial manufacturing and has conducted several validation campaigns in advance of market launch.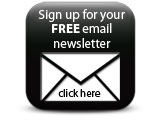 Founded in 2003 by Dr Jan Oudenes, Alphora Research employs more than 90 people and operates an FDA inspected and approved operation totalling 50,000ft2, including synthetic laboratories, analytical laboratories, GMP Kilo Laboratories, GMP Pilot Plant, GMP stability studies, and supporting QC/QA. Alphora also has high potency and cytotoxic capabilities.
Companies