Amcor Flexibles packaging solutions win WorldStar awards
Dessiflex desiccant impregnated film and AirFluSal Forspiro respiratory inhaler receive accolades at the World Packaging Organisation competition
Dessiflex is an impregnated film used for medical and pharmaceutical products
Amcor Flexibles' medical packaging has won two WorldStar awards in the World Packaging Organisation 2016 competition.
The first winner was Dessiflex, a desiccant impregnated film used for medical and pharmaceutical products.
The Australian flexible packaging specialist said the film is effective at removing internal moisture and minimising moisture penetration through sealed edges of the package. It can even remove moisture following high humidity sterilisation. The patented technology eliminates the need for sachets and other moisture scavengers, reducing the pack's environmental footprint by approximately 20% compared with a pouch with a desiccant sachet.
Dessiflex is a simpler and better desiccant packaging, the firm said.
'We are proud to receive this award as it recognises Amcor's continuing efforts to provide innovative packaging solutions,' said Tom Cochran, President – Amcor Flexibles Americas. 'We are committed to investing in the products, processes and services that meet our customers' unique needs and we are honoured to be distinguished by winning a WorldStar award. This follows Dessiflex's Flexible Packaging Association 2015 Gold Award in Technical Innovation.'
AirFluSal Forspiro is a new respiratory inhaler for people with asthma/COPD developed by Amcor's partner Sandoz International
The second winner, AirFluSal Forspiro is a new respiratory inhaler for people with asthma/COPD developed by Amcor's partner Sandoz International.
Amcor designed an aluminium blister strip for the powder inside the inhaler based on a novel seal layer between its Formpack base and blister lid foil.
The blister strip ensures a longer shelf life through excellent moisture protection, and improves release of the powder from the cavity, the firm said. By removing the strip in the feedback window, patients can check whether they have taken the prescribed number of inhalations per day.
Andrea Della Torre, R&D Pharma Director at Amcor Flexibles EMEA, commented: 'We are particularly proud to have won this award for our blister packaging with our partner Sandoz. It emphasises how an early and close collaboration in the packaging development process contributes to launching an innovative product for patients. We are also honoured to be distinguished by an independent panel of experts for the second time this year after the Alufoil Trophy from the European Aluminum Foil Association.'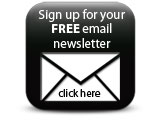 Representatives from 19 packaging associations and members of WPO (World Packaging Organisation) judged 293 packaging projects, from 35 countries, entered into the WorldStar Awards 2016.
Companies