Andy Richards receives BIA Lifetime Achievement Award
He is an enthusiast and champion of UK bioscience
Left to right: Steve Bates, BIA Chief Executive; Andy Richards; and Tim Edwards, BIA Chairman
Life sciences entrepreneur Dr Andy Richards has received the UK BioIndustry Association's Lifetime Achievement Award.
Richards is currently Chairman of Altacor, Abcodia, Novacta and Ixico; Non-Executive Director of Arecor, PsychologyOn-line and Cambridge Temperature Concepts and is a special advisor to Vectura plc.
In addition, he is a Non-Executive Director of Cancer Research Technologies (the commercial arm of CR-UK) and Babraham Bioscience Technologies, is a member of the BBSRC Council and a Trustee of the British Science Association. He is a founder member of Cambridge Angels and an advisor to several venture capital funds.
Richards has a PhD in enzyme chemistry and spent his early career with ICI (now AstraZeneca) and PA Technology. He was a founder of Chiroscience in 1992 and an executive director through to the Celltech deal in 1999. In addition, he has been a director of the BIA and has contributed to numerous government committees and initiatives.
Presenting Richards with the award, Tim Edwards, BIA Chairman, said: 'Andy Richards is an enthusiast for and champion of UK bioscience. He has established numerous companies that are getting new medicines from an idea to approved products that help patients. He is a true leader in our sector who has continued to put his own money where his mouth is. Finally, and quite possibly most important, Andy spends time inspiring school and university students to be entrepreneurial and to consider following a career in an innovative sector, such as life sciences.'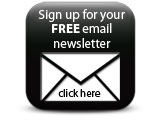 Richards said: 'It is truly gratifying to be honoured by the BIA in this way, and I would like to thank all of those who have worked with me. The UK life-science ecosystem is a tremendous community with the profound capacity to do real good. It punches well above its weight in global impact and has many more successes than are recognised and reported. As we enter the age of biology and personalised medicine it is a great place to be with great people.'
Companies