Antibacterial drugs market to reach US$45.09bn globally by 2019, says new report
Asia Pacific region expected to experience the highest growth in forecast period
The global antibacterial drugs market was valued at US$43.55bn in 2012 and is expected to grow at a CAGR of 0.3% to an estimated US$45.09bn in 2019, according to a new report from Transparency Market Research.
The report, Antibacterial Drugs Market (By Class – Aminoglycosides, β-Lactams, Tetracyclines, Sulfonamides, Quinolones/Fluoroquinolones, Macrolides and Phenicols, and Pipeline Analysis) – Global Industry Analysis, Size, Share, Growth, Trends and Forecast, 2013–2019, studies the current and future prospects of the market globally.
Antibacterial drugs are divided into seven major classes: aminoglycosides, β-Lactams, tetracyclines, sulfonamides, quinolones, macrolides and phenicols. The β-lactams class was the largest segment of the global antibacterial drugs market in 2012, with a 57% share.
Quinolones was the second largest class, with a 16.6% share, although these drugs are expected to report a negative CAGR during the forecast period owing to sales erosion from patent expiries, the evolution of resistant strains of bacteria and rising concerns about tendon ruptures and tendon damage from fluoroquinolones therapy, finds the report. However, the demand for macrolides and quinolones/fluoroquinolones classes will remain high because they can treat a large number of infections and because pipeline drugs in these classes are expected to be launched during the forecast period.
The increasing prevalence of infectious diseases and rising demand for effective and affordable antibacterial drugs, especially from the emerging economies of Asia-Pacific, Latin America, Middle East and Africa, are the major growth drivers for the antibacterial drugs market, the report finds.
Increasing prevalence of infectious diseases and rising demand for effective and affordable antibacterial drugs are driving growth
Globally, the rise in elderly populations is also being considered as one of the major growth factors as it will indirectly increase the demand for various antibacterial drugs. Demand will continue to rise regardless of presence of a wide range of antibacterial drugs owing to the increased prevalence of resistant species which by necessity will lead to the development of innovative molecules.
In 2012, Asia-Pacific held the largest share of the revenue generated by the global antibacterial drugs market. This region will experience the highest growth during the forecast period because it accounts for the largest infected population in the world, by a variety of bacterial infections including pneumonia, tuberculosis, tetanus and others. Other factors include increasing multi-drug resistant bacterial strains, increasing availability of generic drugs and increasing purchasing power of the people of this region. North America held the second largest revenue share, followed by Europe.
Investigational compounds in both preclinical and clinical settings for the treatment of drug-resistant bacterial species include Dalvance (Durata Therapeutics), tedizolidand surotomycin(Cubist Pharmaceuticals) and others are currently in Phase III clinical trials. These drugs should be more effective, have a shorter onset of action and fewer side effects compared with currently available antibacterial drugs. The launch of these drugs during the forecast period should therefore have a profound impact on the growth of the overall antibacterial drugs market, says Transparency Market Research.
The major players in the antibiotics market include AstraZeneca, Bayer, Bristol-Myers Squibb, Eli Lilly, Forest Laboratories, GlaxoSmithKline, Johnson & Johnson, Merck & Co, Novartis, Pfizer and Sanofi.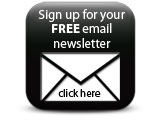 With very few patented products currently available, the market is currently dominated by generic manufacturers to a great extent. With respect to the key revenue-generating drugs (branded and generic) of this market, Pfizer accounted for the largest market share in 2012, followed by Merck & Co and GlaxoSmithKline.