Ascletis gains approval of innovative drug in China
WuXi STA's partner Ascletis has received approval from National Drug Administration of China for its new drug, Ganovo, to treat viral hepatitis C
STA Pharmaceutical Co (WuXi STA), a global contract pharmaceutical development and manufacturing organisation (CDMO), has announced that its partner, Ascletis, has received National Drug Administration of China (CNDA) approval of its Category 1 new drug to treat viral hepatitis C
The collaboration between WuXi STA and Ascletis began in 2012, and the approval of Ganovo marks a critical milestone in the history of the Marketing Authorisation Holder (MAH) policy in China. WuXi STA is now the first CDMO in China to support the launch of an innovative drug using the MAH pilot programme.
Ganovo is the first direct-acting anti-viral agent (DAA) developed by a domestic company in China and has been selected as a National Science and Technology Major Project for "Innovative Drug Development". Its category I status means its generally recognised as safe and effective for the claimed therapeutic indication.
WuXi STA supported the process optimisation and process validation of Ganovo Active Pharmaceutical Ingredient (API), as well as the Ganovo NDA submission and approval.
In December 2017, WuXi STA's Jinshan API manufacturing site successfully passed the pre-approval inspection by CNDA as part of the Ganovo NDA application process.
As a pioneer of MAH, WuXi STA is helping many innovative drug development partners in China, including Ascletis, to optimise their manufacturing processes, significantly reduce commercial production costs, mitigate business risk and improve operational efficiency.
"The successful development of Ganovo fulfilled our commitment to deliver affordable innovative drugs for the Chinese patients" said Jinzi J Wu, PhD, Ascletis' founder, President and CEO. "We sincerely appreciate the dedicated support from WuXi STA in the past six years, which was crucial to the approval of Ganovo."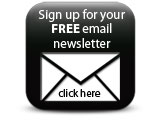 Dr Minzhang Chen, CEO of WuXi STA, commented: "Congratulations to our partner Ascletis for reaching this milestone. The strong support received from the Chinese government for new drugs and the successful implementation of MAH pilot was integral to reaching this milestone. We now look forward to enabling more partners to launch their innovative medicines both in China and internationally for benefit of patients around the world."
Companies