Ashfield chooses new UK Head of Quality and Compliance
Mike Hodgkiss has been named UK Head of Quality and Compliance
Mike Hodgkiss, new UK Head of Quality and Compliance
Ashfield, part of UDG Healthcare, which provides commercialisation services for the pharmaceutical and healthcare industry, has announced the appointment of Mike Hodgkiss as UK Head of Quality and Compliance.
In his role, Mike will support Ashfield's commercial and medical activities by ensuring regulatory compliance across a wide range of projects in both the UK and Ireland.
He joins Ashfield from Aquilant Healthcare, where he served as the Head of Quality for four years. He was responsible for compliance with ISO9001 and ISO13485 standards across various sites in both the UK and Ireland. In addition, he also previously sat on the Quality &] Standard Committee at the British Dental Industry Association.
"I am delighted to welcome Mike to our fast-growing quality and compliance team," said Carey Galvin, Global Head of Quality and Compliance. "He will be an asset to our business and his global experience will be instrumental in scaling our services to meet the long-term needs of our customers."
Throughout his first few months, Mike will be working to find new ways that quality and compliance can support the various functions of Ashfield. This includes implementing a new Quality Management Software that will assist in harmonising the processes already in place.
Hodgkiss said: "I am delighted to be joining Ashfield during such an important time for the industry. I am looking forward to working with colleagues in the UK and Ireland to ensure the highest level of quality and regulatory compliance."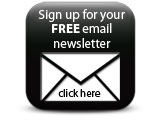 Ashfield partners with clients across Advisory, Healthcare Communications, Commercial, Patient Solutions and Medical Affairs to provide creative, scalable and tailored healthcare solutions.
Companies