Assuring quality in a complex global industry
Quality requirements are continually evolving. Susan Birks looks at some recent trends and issues changing the regulatory perspective
Changing quality requirements are often directed at the growth of parenterals and biologicals where the technology is relatively new
As the pharmaceutical industry has grown up, a complex system of safety and quality assurance has evolved around it. However, new issues arise each year that challenge product quality and supply chain security and require additional quality systems to be added.
The globalisation of the pharmaceuticals market is probably the key factor influencing quality issues at the moment. Through its long-established and accountable regulatory authorities, Western governments have demanded ever more stringent processes based on the foundation of Good Manufacturing Practice (GMP). The goal has been to get companies proactively to identify and promptly correct issues and manage facilities and change through the implementation of robust quality management systems.
This worked well while Western drug manufacturers were able to recoup the costs through sufficient reimbursement of products and while all those involved were working to similar standards. However, today's market has changed unrecognisably in terms of geographical spread. It is now populated by global players with varying levels of competency, manufacturing infrastructure, regulation and supply chain security. Issues of quality, adulteration and 'passing off' have risen in that time.
Science and technology has also advanced, changing the nature of products and production processes and opening up new sales channels via the Internet. Measurement and monitoring technologies have become more powerful and more sensitive, sometimes changing quality expectations. And finally, reimbursement models have changed; payers are cutting healthcare budgets yet more people want access to drugs.
Today's market is now populated by global players with varying levels of competency, manufacturing infrastructure, regulation and supply chain security
A manifestation of these changes has been a number of drug shortages arising from facility closures, lack of commercial incentive to manufacture, and quality issues. Increased scrutiny, new technology requiring more sterile preparations and more stringent quality requirements have left companies struggling to meet product demand and recalls have risen. Douglas Stearn, Deputy Director for Policy and Analysis at the FDA's CDER Office of Compliance revealed in a presentation to the GPHA Technical Conference, Rockville, US in October that the three major reasons for recalls in the 2013 2nd Quarter were: lack of sterility assurance, impurities and degradation products, and the presence of particulate matter.
The FDA recently convened a taskforce to develop and implement a strategic plan for enhancing the Agency's responses to drug shortages. The plan, which discusses long-term approaches to addressing quality and manufacturing issues that underly the cause of most drug shortages, was published and submitted to the US Congress on 2 October 2013.
A global supply chain
Facility audit procedures have also become a growing concern in an increasingly complex and global supply chain. India and China have been the major growth areas for intermediate and active pharmaceutical ingredient (API) manufacture, as well as finished products, but plant inspections by regulatory bodies in the region have been few and far between. While many companies initially benefited from a cheaper supply base, a spate of serious product adulteration incidents led to regulatory moves to ensure greater supply chain responsibility.
FDA data reveals that during 2013, 19 Indian drug manufacturing facilities, including those of Ranbaxy, Wockhardt and RPG Life Sciences, were barred from supplying to the US. Various others, such as Agila Specialities (Strides Arcolab's injectable arm), Fresenius Kabi's manufacturing facility in West Bengal and Hospira Healthcare India, have received warning letters from the FDA. Meanwhile China, a major supplier of APIs and raw materials to the US, has received seven import alerts during 2013. Other large producers of generic medicines, such as Australia, Canada and Japan, have received two import alerts each during the same period. Such import alerts often indicate failings in compliance and suggest robust quality systems are not being correctly applied.
FDA data showing total events vs product recalls from 2007 to 2nd Quarter of 2013
At the recent European Fine Chemicals Group meeting, Gian Mario Baccalini, Chairman of EFCG Pharma Business Committee, noted that over 70% of all APIs sold in the EU now come from non-EU sites. The EFCG believes that the new Falsified Medicines Directive (2011/62/EU), designed to strengthen supply chain security and minimise counterfeit medicines entering the EU market, does not adequately address the API quality issues and that in reality it does little to improve upon the present Directive (2001/83/EC) with regard to patient safety. It believes that the answer lies in the pursuit of a Mutual Recognition Agreement (MRA) on GMP Inspections. EFCG, APIC and SOCMA have filed a proposal with both EU and US government negotiators on MRAs for GMP Inspections and EFCG says it will continue to find ways to simplify operational aspects of all MRAs, in particular the maintenance programmes and links to the EU Joint Audit programme.
Meanwhile, the FDA has set up four offices and posted 19 regulatory officials in India for manufacturing site inspections. It also has systems in place for plant certification, regular audits and the issue of non-compliance warning letters. The UK Medicines & Healthcare products Regulatory Agency (MHRA) also certifies Indian export plants after regular site audits.
According to the Indian newspaper Mint, India has yet to act on a proposal for stationing a drug quality inspection team in China. The proposal was supposed to be implemented by March 2013, but there has as yet been no clarity on when it will happen. The Indian drug industry imports around 90% of its raw materials as well as medical devices from China, according to data from the industry and the Pharmaceuticals Export Promotion Council of India. Many of the inputs are sourced from unauthorised factories not approved by the Indian drug regulator, which means there is not much awareness of the quality standards they follow.
Quality systems are required to encompass a broadening span of responsibility
Today, quality systems are required to encompass a broadening span of responsibility. The ICH Q10 document on Pharmaceutical Quality System adopted in 2008, for example, went beyond mere GMP requirements and introduced a quality system for the entire product lifecycle. Suppliers have also responded to the need for greater quality assurance and supply chain security. For example, German API manufacturer PharmaAction has linked up with German pig supplier Tönnies, to supply mucosa from pigs, used in the production of Heparin. The two companies are working on a new German production facility that will enable the sourcing and manufacture of the ingredient all on one site – in preference to the fragmented supply chain in China.
Impurities and agglomerations
Other changing quality requirements are directed at the growth of parenterals and biologicals where the technology is relatively new. Protein aggregation is an issue that can affect some biologicals. Aggregates of monoclonal antibodies can be seen as an impurity, as their presence may reduce the amount of available active molecules and may also provide a centre for immunogenic reactivity. However, agglomerates are difficult to predict and characterise. Some industry commentators have posed the question that if a biosimilar has fewer aggregates than the original drug, is this seen as a positive or (as the aggregates were part of the makeup of the innovator drug) should these aggregates be maintained at the same level?
Complex quality issues can take up years of discussion, by which time technology has moved on
Such complex quality issues can take up years of discussion, by which time technology has moved on. Recent changes to USP requirements for impurities testing (<231> to <233>) is an example of where the technology has moved faster than the regulatory systems. Rapid microbial methods (RMM) is a technology offering better quality resolution but sometimes held back because of the validation work involved in new methods and fear of rejection by regulators. The same applies to filling line inspection technology. Manual inspection is stretched to its limits in meeting demand for parenterals. Better methods are needed to help manufacturers spot issues of glass delamination and agglomeration. New equipment is available but such change requires validation and cost.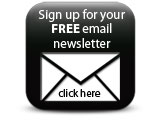 Today, industry initiatives such as Process Analytical Technology (PAT) and Quality by Design (QbD) aim to build quality into products, instead of relying on inspection once the product has been made. Ultimately industry will benefit from moving away from end product testing (when it is too late to save poor products) to a risk-based, proactive approach of using process analytics to control processes and anticipating where the problems could arise.
Companies