Asthma intelligence benefits pharmas as Aerobit teams with Big Data specialists
Pharmas are set to benefit from insightful intelligence on asthma as Aerobit, provider of the Smart Respiratory Device, teams with leading Artificial Intelligence experts to unlock the potential of Big Data.
To more effectively manage asthma care, Aerobit has introduced a smart inhaler which tracks medication use and records each time an inhaler is taken by an asthma patient.  Patients receive reminders and alerts for their prescribed medical regime.  Doctors are able to track treatment progress and compliance.
In recognising the value of Big Data, Aerobit has teamed with leading Artificial Intelligence experts Eularis, to enable pharmaceuticals to gain a deeper understanding of patient needs, drug efficacy and adherence, and real world data to drive accelerated growth for asthma drugs.
Ali Moiyed, Aerobit chief executive said, "We are delighted to be working with Eularis.  By combining our expertise, we are able to offer pharmas valuable intelligence relating to asthma.  This offers great potential to guide product development and improve the quality of lives for the 5 million asthma sufferers within the UK alone."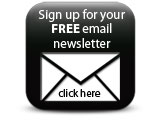 Dr. Andrée Bates, President at Eularis, a leading expert in pharmaceutical Big Data analytics, states, "Our data partnership with Aerobit provides Pharma with accurate, real time, cutting-edge analytics that identify the real needs of asthma patients to enable informed strategic business decisions to deliver stronger outcomes for both the patients, and their own business results."