At CPhI China Datwyler introduces the Starter Pack with SCHOTT
A single source solution for drug discovery through drug delivery
From June 18 to 20, Datwyler, the Swiss-based industrial supplier of state-of-the-art solutions for pharmaceutical packaging and medical devices will present its solutions portfolio for the healthcare industry at this year's CPhI China in Shanghai. To emphasise the goal to be a strong partner to its customers in the development and introduction of new drugs, Datwyler introduces the Starter Pack, which offers comprehensive packaging solutions to ensure drug efficacy, stability, and, ultimately, patient safety. Featuring SCHOTT adaptiQ vials and Datwyler's Omni Flex stoppers and Prime Caps, the Starter Pack provides its customers with sealing solutions for every stage of drug development – a single source solution to take the drug from discovery to delivery.
"The launch of our Starter Pack once again proves our commitment to strive for a healthier world of tomorrow. The healthcare industry often struggles with the approval of successful new drug registrations due to high costs and start-up difficulties, even though research and development are critical stages in our industry. Therefore, we are very proud to be a strong partner in this process for our customers with our Starter Pack," explains Massimo Mainetti, Head of Strategic Marketing at Datwyler.
Starter Pack: from drug discovery to drug delivery
Datwyler developed the Starter Pack to provide its customers with a range of compatible primary and secondary packaging components to be used in every drug development application. This enables its customers to incorporate high-quality components and commercial packaging solutions into their testing and clinical trial strategy, including diagnostic research, clinical trials, and product launch. After that, the quantities can then be ramped up. Datwyler is aware of the challenges that customers are facing in their respective fields. Considering all critical aspects within the product development, Datwyler can help their customers to find the right packaging solution for their needs.
A single source solution: superior packaging components and a full service offering
The Datwyler Starter Pack includes Omni Flex stoppers, Prime Caps, and SCHOTT adaptiQ vials. All products provided are ready-to-use (RTU) and have been sterilised in accordance with pharmaceutical and regulatory guidelines. All of Datwyler's vial closure solutions are produced, controlled, and tested under the most stringent conditions in order to guarantee patient safety. Omni Flex is a coating solution that meets the highest demands for highly sensitive, large molecule drugs. Prime Caps are Datwyler's solution for flawless machineability on high-speed filling lines. The SCHOTT adaptiQ vials can be processed on a wide range of new and existing fill & finish equipment, allowing the vials to remain nested throughout the fill & finish process, including during lyophilisation.
"We are delighted that the Datwyler Starter Pack features SCHOTT adaptiQ vials. Access to high quality RTU vials and closure systems will enable our customers to accelerate drug development and gain flexibility during development and production. Further, the use of RTU components will enhance patient safety," adds Anil Busimi, SCHOTT, Sr. Global Product Manager, iQ Platform.
The Starter Pack is designed not only to provide the right packaging, but also to support the testing and launch process. For this, the company provides analytical and rubber compounding expertise during product selection and testing. The implementation of these in-house programs presents Datwyler's customers with a comprehensive solution for parenteral packaging. The service offering includes pharmacopoeia and normative testing, functionality testing and container closure integrity testing.
Guaranteeing the highest quality standards
Datwyler's Starter Pack is designed to provide its customers with products that are pre-tested for Container Closure Integrity (CCI). The combination of the Datwyler Omni Flex stopper, Prime Cap, and SCHOTT adaptiQ glass vial, offers an ideal sealing compatibility, preventing leaks and other seal integrity concerns throughout manufacturing and handling. Using standard CCI testing methods required by pharmaceutical and regulatory authorities, Datwyler can recommend a total packaging solution for storing and administering sensitive drug products.
Datwyler's presence at CPhI China
Since its launch in 2001, CPhI China has developed into one of the world's most comprehensive pharma-focused events. With over 3,000 exhibitors and 60,744 visitors, it brings the entire supply chain into one location. Visit Datwyler's booth N5F06 to find out more on the Starter Pack. Also, SCHOTT is present at the CPHI China. On booth N5E02 you can find out more about their broad portfolio of primary packaging.
In addition to having a booth, Datwyler's Head of Market Development in China, Howie Yang, will be giving a presentation on the Datwyler Starter Pack in hall N2, space M41, on 19 June from 15.30pm to 15.50pm. Stop by to learn more about the Starter Pack, its components and service offering and how Datwyler plans to help take your drug from discovery to delivery.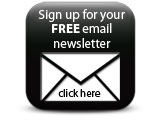 If you are interested in visiting the Datwyler booth and arranging an interview appointment, please contact Shijun Ma at Shijun.Ma@bcw-global.com.
Featured Companies