Autolus to manufacture at the Cell and Gene Therapy Catapult
CGT Catapult is in part funded by the UK government and dedicated to supporting the growth of the UK cell and gene therapy industry by filling the gap between scientific research and commercialisation
Autolus Ltd, a biopharmaceutical company focused on the development and commercialisation of next-generation engineered T-cell therapies for haematological and solid tumours, and the Cell and Gene Therapy Catapult, have signed an agreement for Autolus to become the first company to enter the CGT Catapult's manufacturing centre in Stevenage, UK.
Autolus will occupy one of the first of six manufacturing modules set up to support commercial scale cell therapy manufacturing. Autolus' initial activities for setting up and running GMP processes will also facilitate licensure of the centre by the MHRA, which is expected in early 2018.
The CGT Catapult manufacturing centre will enable firms to serve a global market from the UK. There will be 12 modules with the first six available in the second quarter of 2017. The independent modules in the centre have been designed to flex to an autologous, allogeneic or viral vector process and can be adapted to support to any cell or gene therapy company seeking to develop new market ready GMP processes.
Jim Faulkner, Head of Manufacturing, Autolus, said: "We have differentiated ourselves with our technology base and product candidates and the CGT Catapult's unique operational model allows us to grow our manufacturing capacity, while accessing a range of services provided by the centre. Our manufacturing activities at the CGT Catapult will serve our clinical programmes and can support future market entry of successful programmes."
Keith Thompson, CEO, the Cell and Gene Therapy Catapult, said: "We are delighted to welcome Autolus as the first company to collaborate in the centre to manufacture their pipeline of T-cell products for the treatment of cancer patients."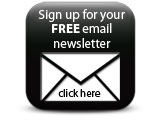 "The vision for our manufacturing centre and the cluster that is forming around it is to enable companies to develop their GMP manufacturing capacity, whilst allowing them to retain total control of their process. It's an exciting time for this area of cancer therapy and our new facility helps position the UK as a European and global hub for cell and gene therapy manufacturing," he added.
Companies