BASF opens chemistry R&D Centre in Navi Mumbai, India
Will focus on organic synthesis, process and formulation research and molecular modelling
BASF has inaugurated a new global Research and Development (R&D) Centre at its Thane plant in Navi Mumbai, India.
With an initial investment of €2m, the facility will focus on organic synthesis, advanced process and formulation research, discovery chemistry for modern agricultural solutions, and molecular modelling. It will also accommodate more than 60 scientists in the first phase.
'With our R&D Centre in Navi Mumbai we have taken a significant step closer to BASF's globalisation goal in R&D. By 2020, we plan to conduct 50% of our research activities outside Europe – one quarter in Asia-Pacific,' said Harald Lauke, President, Biological & Effect Systems Research at BASF.
'By establishing a global research presence in Mumbai, we will be able to work directly with a wide range of scientific talents in India and take steps towards our strategic goal to innovate from Asia-Pacific, for Asia-Pacific and the world.'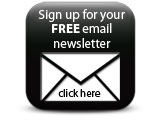 Lauke added that BASF is currently evaluating further investment options into R&D in Asia-Pacific, including India.
Companies