Bausch + Lomb names global president, pharmaceuticals
Daniel Wechsler joins from Merck & Co
Bausch + Lomb, the New York-headquartered global eye health company, has appointed Daniel Wechsler as corporate vice president and global president of its pharmaceuticals business.

Daniel Wechsler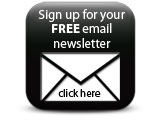 Wechsler was most recently head of US strategy, commercial model innovation and business development for Merck & Co, a role to which he was appointed following the company's acquisition of Schering-Plough in 2009.

From 2005 to 2009, Wechsler was group vice president, global business operations and selling excellence, for Schering-Plough, and a member of the global management team. As part of this role, Wechsler led the human health business integration following the company's acquisition of Organon. Prior to this, Wechsler was vice president of US specialist sales at Pfizer.

Wechsler takes over responsibility for Bausch + Lomb's Pharmaceuticals business from Brent Saunders, who has been acting as interim global president of the business unit for the past few months.

Bausch + Lomb is a global leader in contact lenses and lens care products, ophthalmic surgical devices and instruments, and ophthalmic pharmaceuticals. Its pharmaceuticals portfolio includes prescription and over-the-counter products to treat infection, inflammation, and allergy, as well as eye nutrition.


Companies