Baxalta opens Global Innovation Centre in Cambridge, MA, US
Will serve as the firm's HQ for R&D, oncology, biosimilars and business development
US biopharmaceutical firm Baxalta has opened a Global Innovation Centre in Kendall Square, Cambridge, MA, which will act as the company's innovation hub to deliver advanced treatments to patients.
Baxalta's innovation efforts are focused on the development of therapies in haematology, immunology and oncology. The company's approach to expanding its pipeline is based on an external innovation model, sourcing compounds externally through in-licensing or acquisitions.
The location of the centre in the Cambridge life science community will provide Baxalta with access to innovations and collaboration partners with complementary expertise to advance new treatments for patients.
Baxalta has approximately 40 programmes in development, and plans to launch 20 new products by 2020.
'We are honoured to join this robust biotech community in Cambridge,' said John Orloff, Head of Research & Development and Chief Scientific Officer at Baxalta. 'Kendall Square was a natural choice for the location of our Global Innovation Centre. Here we are surrounded by some of the top minds in the industry, immersed in a biotech community that is unparalleled by any other in the world. Our goal is to become a leading development powerhouse to deliver innovative treatments for patients with unmet medical needs.'
The Global Innovation Centre will support cross-functional, co-located teams including R&D, oncology, biosimilars, business Development, corporate strategy and customer operations, along with others that support or work closely with R&D.
By the end of this year, Baxalta expects to employ approximately 500 people at the Centre.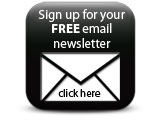 The company, which was formed after its split from Baxter International earlier this year, also operates a haemophilia treatment manufacturing facility in Milford, MA.
Companies