Baxter to purchase Oncaspar leukaemia portfolio for US$900m
Strengthens position in rare and orphan diseases for Baxter BioScience, which will become Baxalta by mid-2015
Baxter International has agreed to buy the Oncaspar (pegaspargase) cancer portfolio from Italian pharmaceutical company Sigma-Tau Finanziaria for US$900m.
The deal will see the Deerfield, Illinois, US-based company expand the capabilities of Baxter BioScience, its biopharmaceutical business, in oncology markets for rare and orphan diseases.
By mid-2015, Baxter BioScience is expected to become a separate, publicly traded company called Baxalta, the company said.
The purchase will include the biologic drug Oncaspar, used to treat acute lymphoblastic leukaemia (ALL), the investigational biologic calaspargase pegol, and an established oncology infrastructure with clinical and sales resources. The deal is expected to close in the third quarter.
Oncaspar is currently marketed in the US, Germany, Poland and other countries and has approximately US$100m in annual sales. ALL is a rapidly progressing cancer of the white blood cells responsible for more than 80% of childhood leukaemia cases.
Oncaspar is a strong strategic fit for our rapidly expanding oncology business
Ludwig Hantson, President of Baxter BioScience, said: 'The Baxter BioScience legacy of delivering solutions for orphan diseases and small patient populations and our global presence positions us well to accelerate the growth of the Oncaspar portfolio globally.
'With Oncaspar, Baxalta will bring an established standard of care therapy to more patients worldwide through the pursuit of additional indications and regulatory approvals across the globe.'
David Meek, Head of oncology for Baxter BioScience, added: 'Oncaspar is a strong strategic fit for our rapidly expanding oncology business, as it complements our R&D programmes in haematologic cancers.
'The acquisition provides an immediate commercial footprint in the US and Europe with a heritage of expertise in treating this challenging disease.'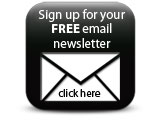 In addition to the currently marketed formulation of Oncaspar, Baxter BioScience intends to continue the development of a lyophilised formulation, which is being investigated to enhance product stability to support product supply continuity.
Companies