Bayer completes Dihon Pharmaceutical acquisition
Deal announced in February 2014 now completed
Bayer has completed the acquisition of 100% of the shares of Dihon Pharmaceutical Group, Kunming, Yunnan, China. The purchase of the privately held pharmaceutical company, which specialises primarily in OTC dermatology products and herbal TCM products for various women's health indications, was announced in February 2014.
Bayer paid a purchase price of approximately €460m.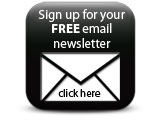 Dihon generated sales of €123m in 2013. The company employs approximately 2,400 people in R&D, manufacturing, sales and marketing. In addition to operations in China, Dihon brands are sold in other countries such as Nigeria, Vietnam, Myanmar and Cambodia.
Companies