Bespoke lyophilisation training courses: the best option to solve staff logistics issues or enable focus on a specific issue
Definition – Bespoke Training: The creation of specific programmes for organizations looking for instruction in the field [of lyophilisation]
Biopharma Group has been dedicated to the science and practice of freeze drying since 1989, with expertise in supplying and maintaining equipment to offering fully independent R&D and consulting services from formulation and cycle development to scale-up and optimisation. Offering training courses on freeze drying technologies since 1997, our annual courses across Europe and the USA are ideal for training newcomers to this field, or building a greater depth of understanding for existing practitioners.
Dr. Kevin Ward
Bespoke On-Site Training Courses
In addition to these annual courses, Biopharma offers a service of Bespoke On-Site Training. This presents the opportunity for a company looking for instruction in the field of lyophilisation to create a programme specific to their individual operation designed by our experts.
Offering complete flexibility, our lecturers will travel to your site at your desired time and deliver presentations to your personnel in their working environment. This allows the chance to discuss with confidentiality and sole focus, details of products you are working with as well as particular issues that may arise.
The Bespoke Webinar
Similar to bespoke on-site training, Biopharma also offers bespoke webinars – programmes that give dedicated expertise at an affordable price. These webinars are live, interactive, tailored training programmes that reach multiple locations simultaneously, making it the ideal solution for organisations wanting to train personnel at the same level of expert instruction on a specific subject matter.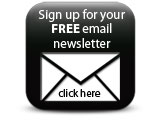 It's most desirable feature; its affordable cost, has led to these seminars increased popularity with customers. Many companies require a specific training curriculum as they often encounter certain issues with a project but cannot afford on-site training courses. As bespoke webinars offer a customised programme to personnel in different locations simultaneously, costs are minimal.
What you will receive:
A specifically designed programme to suit your situation, from the fundamentals to the most recent technologies
The ability to discuss confidential information with impunity
An excellent value for money
Interactive live sessions where questions aren't just accepted but encouraged
The ability to spread sessions across consecutive days to accommodate your schedule and reinforce the information delivered
Course notes enabling attendees to follow along with the presentations
An edited video copy of the webinar to support the original training upon request
If you feel that a bespoke on-site training course or webinar programme would be beneficial to your organisation, or would like to discuss your requirements, please contact Sally Potentier : spotentier@biopharma.co.uk or +44 (0)1962 841092
Companies