Biohit Roboline automates pipetting
Suitable for low- to medium-throughout laboratories
Finnish liquid handling and diagnostics specialist Biohit is offering a new type of tool for automated pipetting to meet growing demand for liquid handling automation in laboratories.

The Biohit Roboline is a small, quiet and compact automated liquid handling instrument that can be placed anywhere in the lab. Easy programmability and a fast drag-and-drop function make it simple to use and suitable for a range of laboratory applications, the Helsinki-based firm says.

Roboline automated liquid handling instrument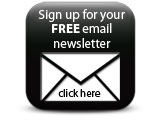 The Roboline can automate a single work stage or a whole application. The robotic dispensing module guarantees that results are accurate without the risk of human error. The instrument is particularly suitable for low and medium-throughput laboratories, Biohit says.


The global market for pipettes is growing about 5–10% each year. According to Biohit's estimates, the market for liquid handling devices will see growth in electronic pipettes and easy-to-use desktop instruments, such as the Roboline.

Biohit has two business segments: liquid handling and diagnostics. Liquid handling products include electronic and mechanical pipettes, disposable tips as well as pipette maintenance and calibration services for research institutions, healthcare and industrial laboratories.

The diagnostics business comprises products and analysis systems for the early diagnosis and prevention of gastrointestinal diseases.


Companies