Bosch offers tailormade consultancy service
For all laboratory requirements
The Huettlin Service Centre is equipped with state-of-the-art machines and offers customers research under best possible conditions
Bosch Packaging Technology is offering pharmaceutical manufacturers a tailormade consultancy service for all laboratory requirements. The company operates a number of laboratories equipped with the latest systems and machinery for pharmaceutical solids. Customers can rent the labs for research purposes and on-site testing.
The Hüttlin Service Centre in Schopfheim, Germany, for example, offers more than 300m2 of space with state-of-the-art equipment for developing and producing solid materials. The machines cover all process steps: from mixing and granulating, drying and coating through to pressing and coating of tablets and pellets, as well as capsule filling. The laboratory includes 11 systems for batch sizes ranging from 30g to 300kg, which Bosch says offer the ideal conditions for testing new products, formula development or optimisation of individual aspects of the production process.
'With our full range of analytical equipment, we consistently generate the latest results to verify the development process,' said Marcus Knöll, head of Pharma Service at Hüttlin. 'In a further step, this data enables an easy scale-up.'
The Service Centre is not only suitable for development work, it also promotes the transfer of interdisciplinary expertise. In tailor-made training courses and seminars, participants receive specific training focusing on machinery, equipment and processes. This takes place at one of the Bosch training centres or directly on-site.
The training sessions cover a variety of topics including maintenance, validation, qualification, cleaning, safety, experimental design, productivity and scale-ups.
The 'Expert of Solids' and 'Master of Solids' seminar series offer participants specific knowledge in the production and processing of solid pharmaceuticals. In the theoretical and practical training sessions, selected lecturers impart basic skills related to processes ranging from granulation and coating to tablet pressing.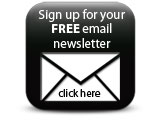 In addition to the Hüttlin Service Centre, Bosch operates several other laboratories and training centres. Test series for tablet coating are conducted in Knowsley, UK, while the focus in Waiblingen, Germany is on micro-dosing and capsule filling. Bosch is currently adding more laboratories for basic research in key markets.
Companies