Burkert releases technical training schedule for 2013
Free courses provide theory-based learning backed up with practical applications
The training courses are modular and are independent of each other
Bürkert Fluid Control Systems, a leading specialist manufacturer of control and measuring systems for fluids and gases, is continuing to offer free training courses in 2013 to those involved in the process industry. The courses on steam, gas handling, sensors, valves and hygienic processing are run regularly at the company's new headquarters in Cirencester, UK.
'We are passionate about sharing knowledge and our training programmes are designed to deliver the greatest benefit and education to those who attend. Our training is based firmly on the knowledge and experience we exercise on a daily basis,' said course co-ordinator and Marketing Manager Helen Christopher.
'Our course structure is well established and the course content is generated immediately prior to the course starting. You will experience the best of both worlds: comfortable and professional delivery, and the very latest data.'
Burkert use examples and case study materials throughout the courses
The courses provide theory-based learning backed up with practical applications for a hands-on approach. Bürkert use examples and case study materials throughout the courses to highlight typical applications, all delivered by its industry experienced staff. The recent move to the new Cirencester headquarters has made travelling more convenient, and offers easy access by train and car with free parking onsite.
Bürkert aims to provide information on the real physics of batching, cleaning and sterilising, water producing and distributing, filling, heating, cooling, separating, fermenting, distilling or evaporating, where engineers can share experience in complete control loops for flow, conductivity, pH, temperature, pressure and level.
The training courses are modular and are independent of each other so people can attend any or all of the courses. All courses are free to attend with lunch and refreshments available throughout the day.
'One of the reasons we decide not to charge for training is that it removes a barrier preventing people from attending,' said Christopher. 'Delegates' expectations are generally surpassed after each course, so much so that most training requests are from word of mouth referrals.'
Responding to customer demand and feedback, Bürkert has drawn up its training schedule for 2013. February will see a one-day sensors training course, which will cover the basics of flow management, different measuring principles and how to select the most appropriate type for various applications. The agenda proved so popular that spaces were fully booked within 48 hours of release.
March sees the first of the steam training sessions, which are repeated in July and November, with valve training being delivered in May.
A new course has been devised for September on gas handling, where Bürkert experts will share their experience in complete gas control loops. Gas control architecture will be considered as well as assessing what is happening in typical plants.
In October the hygienic processing course is back by popular demand with many delegates coming from the food and beverage and pharmaceutical industries. In each course, the trainers will show how to apply the basic principles in real factory and plant layouts.
2013 Training dates
February w/c 18th – Sensors Training
March w/c 18th – Steam Training
May w/c 13th – Valves Training
July w/c 15th – Steam Training
September w/c 16th – Gas Handling Training
October w/c 14th – Hygienic Processing Training
November w/c 18th – Steam Training
The training room at the new headquarters in Cirencester
Feedback by companies sending trainees to Bürkert has been very positive, resulting in courses being booked up early.
'We are really grateful here at Yeo Valley for the excellent training provided by Bürkert over the last few years. We have found Bürkert's trainers, facilities and general hospitality all first class and would happily recommend their services to others,' commented Donald French, Yeo Valley Engineering Technical Manager.
Nick Doughty, Site Manager at Hall & Woodhouse Brewery, agreed. 'Our engineering team have attended several of Bürkert's free training sessions. We have increased our knowledge of steam and hygienic systems, and brought practical information back to the Brewery that has now been successfully implemented and has enabled us to drive health and safety forward in this field. This is a great initiative from Bürkert and I would urge any company to take up their generous offer.'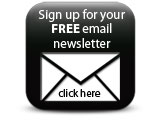 Further Information: For free copies of Bürkert's Training Brochure, and for information on Bürkert's Training Courses, please contact Helen Christopher, Bürkert UK Marketing Manager.
Featured Companies