CPhI Pharma Awards open for entries, with new Innovation in Partnering category
Contract Manufacturing | Packaging
Joining Formulation, Process Development and Packaging categories to acknowledge innovation in the pharma industry
CPhI Worldwide, organised by UBM Live, is now accepting entries for the 11th Annual CPhI Pharma Awards. Open to the whole pharmaceutical industry, the Awards celebrate the most innovative and dynamic areas across the global pharmaceutical community. They will recognise thought leadership, unveiling top pharma innovators to global trade.
A new category recognising Innovation in Partnering makes its debut this year, joining three other categories of Formulation, Process Development and Packaging. Supported by Pharmaceutical Outsourcing magazine, this new award will honour partnering methods, use of technology, unexpected outcomes and unique partnering practices.
There will be one winner for each of the four awards, to be announced at the CPhI Worldwide Exhibition taking place this year from 7–9 October at the Paris Nord Villepinte, France.
The closing date for entries is Friday 22 August and individuals and companies who have developed innovations in pharma over the past 12 months are invited to apply.
The closing date for entries is Friday 22 August
In 2013, API Corporation (Tokyo) took the Process Development award with a catalytic system for C-H activation that is both economically and environmentally friendly. The winner in Formulation was Camarus (Lund, Switzerland), for a FluidCrystal injection depot technology, an innovative biomolecular delivery system that solved administration challenges.
In the Packaging category, E-Pharma Trento (Trento, Italy) was honoured for the development of a strengthened blister pack for fragile and friable tablets that preserved the integrity of the pharmaceuticals while allowing easy push-through.
'We are excited to enter the 11th year of recognising innovation and thought leadership in the pharma industry. The CPhI Pharma Awards provide an excellent platform for honouring individuals and companies who push the boundaries to develop solutions to some of the industry's most complex issues,' said Chris Kilbee, Group Director, CPhI Pharma Portfolio.
'CPhI Worldwide aims to promote partnerships that move the industry forward, so we are especially proud to introduce the Innovation in Partnering award.'
Shortlisted company entries for the Innovation in Partnering Award will appear on the CPhI website and in Pharmaceutical Outsourcing magazine, inviting attendees and readers to vote online.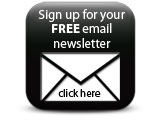 Finalists for the three remaining categories will present their innovations to the jury, press and visitors on 7 October, the first day of CPhI Worldwide. The winners for all categories will then be formally announced during the awards ceremony taking place the same afternoon on the show floor at 4pm.
Companies