Cancer Research UK to work with Medidata to streamline data collection and management for clinical trials
Will use the Medidata Clinical Cloud to support its drug discovery research
Cancer Research UK is to work with Medidata, a global provider of cloud-based solutions for clinical research in life sciences, to support its drug discovery research.
The charity will use the Medidata Clinical Cloud to support its drug discovery research.
In collaboration with academic and industry partners, Cancer Research UK's Centre for Drug Development (CDD) translates discoveries made in the lab into cancer treatments for patients. To further this work, the CDD will use Medidata Rave, a Cloud-based technology for electronic data capture and management, to conduct faster, safer clinical trials at institutes, universities and hospitals across the UK.
'Medidata's Cloud-based platform provides us with the flexibility and scalability we need to accelerate progress across all our trials,' said Dr Nigel Blackburn, Director of Cancer Research UK's CDD.
'Having immediate access to high-quality data will ultimately help us shorten trial delivery times, reduce costs and maximise the output of studies so that we can accelerate progress and bring new treatments to cancer patients sooner.'
By providing a standardised, central system for data entry, the Medidata platform is expected to improve data quality, allow clinicians to monitor patients' safety more easily and enable more insightful decision making across all CDD trials.
'Cancer Research UK is recognised internationally for its vital leadership in helping to increase cancer survival rates, and Medidata is thrilled to be part of its journey,' said Glen de Vries, Medidata's President.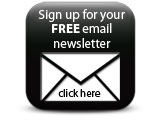 'We share Cancer Research UK's quest for improved patient outcomes and are committed to providing technology that helps fuel innovation to uncover new approaches to cancer diagnosis, treatment and prevention.'
Companies