Catalent acquires Relthy in Brazil
To expand its softgel business in emerging markets
Catalent Pharma Solutions, a drug development solutions and delivery specialist, has purchased Relthy Laboratórios in Brazil, to expand its operations in South America.
No financial details were revealed, but the deal will see Catalent further extend its presence in high growth, emerging markets, having recently announced its expansion into China with softgel and clinical trial supply operations.
Catalent has acquired 100% of the shares in the Indaiatuba-based, privately held company. Founded in 1988, Relthy produces softgel encapsulated vitamin, mineral and supplement (VMS) products for the Brazilian market, but also supplies products in the prescription and over-the-counter segments (OTC). It employs 350 staff and has a production capacity of around two billion capsules a year.
The deal sees Catalent expanding into the VMS nutritional market, while simultaneously expanding its primary and secondary packaging capabilities in the country. Relthy's management team will join Catalent.
Relthy becomes Catalent's 11th softgel facility in its global network and will complement the firm's existing pharmaceutical and OTC-focused South American facilities, located in Sorocaba, Brazil and Buenos Aires, Argentina.
'This investment will benefit our domestic and international customers as it draws on both parties' complementary capabilities to holistically address market needs,' said Aris Gennadios, President of Softgel Technologies, Catalent Pharma Solutions.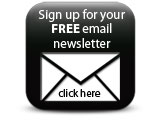 'Brazil represents a key strategic location for Catalent and its customers, and this acquisition will create significant growth opportunities.' Paulo Vianna, Chairman and CEO of Relthy Laboratórios, added: 'The deal brings together Catalent's expertise in OTC and Rx manufacturing, deep regulatory compliance knowledge, its global R&D resources and advanced capabilities and combines these with our existing domestic customer base and proven ability to respond to local customer needs and market requirements.'
Companies