Catalent increases stake in Redwood Bioscience
Biotechnology | Finance | Research
Additional investment prompted by achievement of key milestones for SMARTag ADC technology
Catalent Pharma Solutions has increased its minority investment in Redwood Bioscience based on compelling data generated by Redwood's proprietary SMARTag ADC platform.
In April 2013 Catalent acquired an exclusive licence to market the SMARTag technology and has subsequently collaborated with Redwood on its ongoing development and marketing. As part of the collaboration, Catalent took a minority equity stake in Redwood, which may increase over time up to a potential acquisition.
The SMARTag precision protein-chemical engineering platform and novel toxin-linker technologies developed by Redwood enable the generation of homogeneous antibody-drug conjugates (ADCs) engineered to enhance potency, safety and stability.
Combined with Catalent's proprietary GPEx cell line expression system, its recently completed state-of-the-art biomanufacturing Center of Excellence in Madison, Wisconsin and broad range of analytical and fill-finish services, the latest investment marks a further expansion of Catalent's capabilities to help customers develop more and better biologic treatments.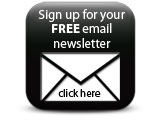 'The potential that we initially identified in the SMARTag technology has been borne out by the successful achievement of in vivo and in vitro proof of concept milestones, leading to our next phase of investment,' said Barry Littlejohns, President, Advanced Delivery Technologies. 'These studies have further illustrated that our ongoing collaboration with Redwood will offer significant and differentiating value to our growing number of customers looking to develop next-generation ADC therapies.'
Companies