Catalent to manufacture lung infection experimental drug for Arch Biopartners
Contract Manufacturing | Research
The US firm will begin with stability and formulation studies for the first human trials for AB569
Catalent Inhalation, a division of Catalent Pharma Solutions, is starting the manufacturing process for Canadian firm, Arch Biopartners' experimental drug AB569 in preparation for the first human trials in patients with antibiotic-resistant lung infections.
The US firm will begin with initial stability and formulation studies, which are important production milestones in preparing a pharmaceutical product for human trials and eventual drug approval by the US FDA and other regulatory authorities.
Once the stability and formulation work is completed with positive results, Arch will engage Catalent Inhalation to manufacture a supply of AB569 that meets good manufacturing practice (GMP) standards to enable human trials to treat cystic fibrosis and chronic obstructive pulmonary disease patients with chronic bacterial lung infections.
Jonathan Arnold, Vice President and General Manager for Advanced Delivery Technologies at Catalent, said the firm would support Arch Biopartners' programme from its recently expanded facility in Morrisville, North Carolina, US.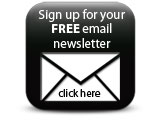 This is the firm's Centre of Excellence in the development and manufacture of inhaled dose forms.
Companies