Catalent to supply cancer drug capsules for commercial supply to Pharmacyclics
Contract Manufacturing | Drug Delivery
Following approval by the US Food and Drug Administration for the treatment of mantle cell lymphoma
Catalent Pharma Solutions has agreed a contract with Californian biopharmaceuticals firm Pharmacyclics to provide commercial manufacturing and ongoing clinical trials for the cancer drug Imbruvia (Ibrutinib).
The US contract manufacturer says the move follows a successful multiple-year development and clinical manufacturing partnership that aided Pharmacyclics' New Drug Application (NDA) submission and approval by the US Food & Drug Administration (FDA), which was granted earlier this month.
Under the agreement, Catalent will provide drug product capsules for Imbruvia, which has been approved after many years of development for the treatment of mantle cell lymphoma (MCL).
'It is important that we work with a development partner with expertise in both clinical and commercial supply as well as US and worldwide GMP regulations, to ensure reliable quality supply,' commented Heow Tan, Chief of Technical Operations at Pharmacyclics. 'Catalent's extensive experience will help us meet the demands of the clinical and commercial supply of Ibrutinib.'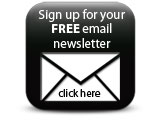 The agreement was reached after a successful FDA Pre-Approval Inspection (PAI) at Catalent's site in Kansas City, MO, that resulted in zero observations. The 450,000ft2 facility provides fully integrated support services, from formulation development and analytical testing, to clinical and commercial scale manufacturing and packaging of a variety oral dose forms.
Companies