Cerecin names new Head of Chemistry, Manufacturing and Controls
Dr Xiaoping Cao has been appointed at the brain-health focused pharmaceutical company
The Singapore-based Cerecin has appointed its new Head of Chemistry, Manufacturing and Controls (CMC). Cao will now lead the team working on the company's main Phase III neurotherapeutic drug compound Triaprilin, for the treatment of Alzheimer's. He will also lead the development of other products, including new lines of the medical food, Axona, leading up its launch in Asia-Pacific.
Cao has had roles in most aspects of product formulation, design and manufacture. In his 12 years with Pfizer he worked as Technology & Sourcing Lead in China, Senior Principal Scientist in Drug Product Design in the US, and Principal Scientist in Analytical R&D in the US.
Commenting on the appointment, Charles Stacey, Cerecin President and CEO, said: "His expertise and proven record in formulation and material sciences, from research to commercialization, will be invaluable to the development of compounds in our pipeline and commercialization of assets."
Prior to his appointment, Cao worked in a similar capacity as Head and Director of CMC in Merck Sharp & Dohme (MSD) China's R&D department.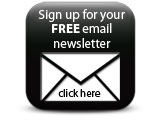 Cao, who has had many international roles, including roles in the US and China, is familiar with markets in the region of foreseeable launches and said: "I look forward to leveraging my experience in CMC development and portfolio management to support Cerecin's growth strategy worldwide."
Companies