Chiral Technologies gains rights to CSPs
Signs exclusive agreement with University of Vienna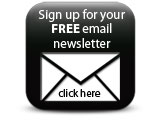 Chiral Technologies Europe (CTE) has expanded its portfolio of chromatography products by signing an exclusive licensing agreement with the University of Vienna.

The French firm has gained exclusive worldwide rights to novel Cinchona alkaloid-based zwitterion-exchange type chiral stationary phases (CSPs), developed by researchers at the Austrian university.

'The opportunity to collaborate with Professor Lindner and his renowned research team at the University of Vienna on the commercialisation of this new stationary phase fits nicely within our broader strategy to expand our position in supplying new chirality tools to the life science industry,' said Dieter Heckmann, ceo of CTE.

The zwitterion-exchange type CSPs separate a broad range of ionisable chiral analytes, ranging from acidic and basic molecules to zwitterionic molecules that bear basic and acidic moieties in the same molecule. It has been adapted for direct enantiomer resolution of natural and synthetic free a-, b-, g-amino acids without requiring pre-column derivatisation.

In addition, chiral zwitterionic peptides and peptomimetics can be separated into their respective stereoisomers. The new selectors can be used in liquid chromatography and supercritical fluid chromatography modes with mobile phases that are compatible with all LC/MS applications.


Companies