Circassia receives Innovative Technology contract from Vizient
Circassia Pharmaceuticals, a specialty pharmaceutical company focused on respiratory disease, has received a multi-year Innovative Technology contract for its NIOX VERO asthma management products from Vizient, the largest member-owned health care company in the US
The Innovative Technology contract was awarded based on the recommendation of hospital experts with expertise in this category who serve on one of Vizient's member-led councils.
Innovative Technology contracts are reserved for technologies that demonstrate an ability to enhance clinical care or patient safety and those that improve an organisation's care delivery and business model.
Circassia's NIOX VERO products are used to assist asthma diagnosis and management, and are indicated in the US for use in those aged 7 years and older.
NIOX is based on the discovery that patients with Th2 or type 2 driven airway inflammation, the major underlying cause of asthma, generally have higher than normal levels of nitric oxide in their exhaled breath.
By measuring the concentration of this fractional exhaled nitric oxide (FeNO), NIOX enables clinicians to evaluate airway inflammation in patients with underlying asthma, aiding diagnosis, helping to guide treatment and reduce exacerbations.
Steve Harris, Circassia's CEO, said: "Circassia is proud to be awarded this prestigious Vizient Innovative Technology contract, which recognises the important role NIOX VERO plays in assisting asthma diagnosis and management."
"Vizient is the largest member-driven healthcare improvement company in the US and its diverse membership and customer base includes academic medical centres, paediatric facilities, community hospitals, integrated health delivery networks and non-acute health care providers with combined purchasing volume of approximately $100 billion annually."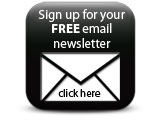 "This new contract will provide Circassia with a simplified route to access Vizient members as potential new customers, helping us expand our number of accounts while offering savings opportunities for NIOX users."
Companies