Clinical supply chain for biosimilar studies
Comparative testing to demonstrate efficacy is mandatory for biosimilars, but time to market is key to commercial success. Martin Lamb, Biotec Services, examines areas where supply chain design and management can help reduce the risk of delays in such studies
Biosimilars are undoubtedly a hot topic right now, with plenty of press coverage about new regulations, M&A activities, manufacturing, investments and projected market growth. We may not yet be seeing the exponential sales growth predicted by many, but analysts predict this market will exceed US$19.5bn by 2022.1
In the past year alone, the number of biosimilars in development has increased by 42%. While many of these products remain in preclinical development, a recent study suggests the number of biosimilars in clinical trials is increasing at a rate of 20% per year.2
As shown in Table 1, several leading biologics with annual revenues of more than $40bn are coming off patent in the next few years. This, combined with increasingly clear regulatory approval pathways in the US and EU, and a growing awareness of biosimilars in the medical community, is fuelling the growth in biosimilar development.
| | | | | | |
| --- | --- | --- | --- | --- | --- |
| Enbrel | Etanercept | Amgen | Rheumatoid arthritis | 6.6 | 2012 |
| Epogen | Epoetin-alpha | Amgen | Anaemia | 5.0 | 2013 |
| Remicade | Infliximab | J&J | Rheumatoid arthritis | 5.9 | 2013 |
| Avonex | Interferon beta-1a | Biogen Idec | Multiple sclerosis | 2.3 | 2013 |
| Rebif | Interferon beta-1a | Serono | Multiple sclerosis | 2.1 | 2013 |
| Humalog | Insulin lispro | Eli Lilly | Diabetes | 2.0 | 2013 |
| Neupogen | Filgrastim | Amgen | Neutropenia | 1.3 | 2013 |
| Cerezyme | Imiglucerase | Genzyme | Gaucher disease | 0.8 | 2013 |
| Rituxan | Rituximab | Genentech | Non-Hodgkin's lymphoma | 5.7 | 2015 |
| Neulasta | Pegfilgrastim | Amgen | Stimulates white blood cell production | 3.4 | 2015 |
| Lantus | Insulin glargin | Sanofi-Aventis | Diabetes | 4.2 | 2015 |
| Erbitux | Cetuximab | BMS/Merck | Colorectal cancer | 1.6 | 2015 |
| Humira | Adalimubab | Abbott & Eisai | Rheumatoid arthritis | 5.5 | 2016 |
| Herceptin | Trastuzumab | Genentech | Breast cancer | 4.9 | 2019 |
| Avastin | Bevacizumab | Genentech | Colorectal cancer | 5.8 | 2019 |
| Lucentis | Ranibizumab | Novartis | Wet AMD | 2.3 | 2019 |
Unlike their small molecule generic counterparts, comparative testing to demonstrate efficacy is mandatory for the licensing of biosimilars. While the level of testing is lower than for innovative biologics, trial design is a key component of a biosimilar's approval. At the same time, as with small molecule generics, time-to-market can have a major impact on a biosimilar's future commercial success. So where can development time be reduced?
As with innovative medicines, enrolment rates are key. Dr Dirk Reitsma, of contract research organisation (CRO) PPD, stated in a recent interview: 'We find that the same general principles that work for trials with novel agents, such as engaging investigators who are familiar with conducting clinical trials and are successful in meeting their enrolment objectives, also work for biosimilar trials.'5 Our experience is that a well-designed supply chain, with the flexibility to support aggressive enrolment, while at the same time providing the flexibility to accommodate changes such as the introduction of new countries, can further help sponsors and CROs achieve their goals.
Quality
Individual quality assessment
Individual quality assessment
Individual quality assessment
Comparison with reference product
Comprehensive comparison with reference product
Pre-clinical
No data required
Full pre-clinical programme
Abbreviated pre-clinical
programme (tolerance, PK/PD)
Clinical
Bioequivalence study
Phase I
Phase I PK/PD study
Phase II
Phase III study in a sensitive, representative indication
Phase III in all indications
Risk Management Plan
Risk Management Plan
Up-front planning for EU QP release: As a result of licensing deals and technology transfer between partners, biosimilar manufacturing chains can be complex and can involve multiple parties. In addition, some sponsors are designing three-arm studies using reference product from different lots and from different regions (e.g. US and EU) to de-risk and shorten development timelines.
If trials are planned for the EU, products will need to be released by an EU Qualified Person before they can be used in the clinic. It is essential that QPs have all the information they need, and that all parties have the appropriate audit status, before materials can be released. Partnering, and supplying comparators from multiple sources, can complicate the release process. Since delayed release can have an impact on clinical timelines, it is vital that biosimilar developers sit down with partners' QPs in advance to plan their development and release roadmap. This enables QPs to clarify what they need to release products long before this becomes a critical path activity.
Sourcing of reference materials (comparators) for use in clinical studies: One of the major challenges we have encountered has been the need to secure a reliable supply of reference products for comparative trials of biosimilars. McKinsey recently quoted that more than 20 companies are developing biosimilar versions of trastuzamab (Herceptin) alone.6 Not surprisingly, with several companies simultaneously running comparative trials against the same product, commercial stocks in some countries can be difficult to secure for clinical trials.
One of the major challenges has been the need to secure a reliable supply of reference products for comparative trials of biosimilars
Clinical supplies companies have established relationships with multiple wholesalers across country borders, and as a result can successfully source products that can be difficult for a single supplier to secure. In addition, clinical supply companies can advise on import/export requirements for products sourced, and on markets in which they can be used. Finally, a working knowledge of price differences between markets may mean that clinical supply partners can advise on the cost implications of sourcing from different markets, resulting in savings.
Flexible and just-in-time packaging strategies: Leading CROs Parexel and PPD have reported that the lack of novelty of biosimilar products can deter patient enrolment, and PPD's Reitsma also pointed to the impact on enrolment rates of increased competition for patients as the number of biosimilar trials increases.
One strategy employed to maintain target enrolment rates in the face of these challenges is to expand the geographic reach of a clinical study. Clinical supplies need to remain flexible, so they can be used in any country participating in the trial, including additional countries not included in original plans.
Clinical supplies need to remain flexible, so they can be used in any country participating in the trial
Multi-lingual booklet labels can provide flexibility, but are typically produced based on countries planned at the commencement of the study. This can make booklets redundant if unplanned countries are introduced during the trial, adding time and expense associated with re-ordering booklets and relabelling inventory. An alternative strategy is to label supplies on a just-in-time basis, whereby supplies are labelled with country-specific labels only after distribution orders are received for shipments to clinical sites. Just-in-time labelling can be performed as either a discreet labelling operation in a packaging suite, or may be integrated into the distribution process.
Refrigerated labelling capacity: For biosimilar trials, in which a sponsor may have no knowledge of allowable temperature excursions for reference products, these may need to remain at refrigerated temperatures throughout the entire chain-of-custody. Most vendors offer a limited number of packaging suites for refrigerated labelling operations, which can present a potential bottleneck at times of peak demand, delaying just-in-time operations. Some companies have developed unique technologies, such as cold plate technology, that allow refrigerated packaging capacity to be quickly increased if refrigerator space is at a premium.
Vendor selection is, therefore, an important part of planning the clinical supply chain for biosimilars. Are you competing for capacity at a vendor whose capacity is pre-booked by strategic partners, or is your vendor truly able to offer the capacity needed at short notice? Agreeing response times, and building these into a Service Level Agreement with the selected vendor, can help guarantee on-time delivery.
Cold chain expertise: Shipments that deviate from products' specified temperature ranges can delay product availability, as products must remain quarantined until experts in the sponsor company are able to confirm whether temperature deviations were within allowable excursion limits. This can delay the availability of product to patients, causing patient enrolment into trials to be delayed – and in some cases, patients to be lost from the trial. In extreme cases, if insufficient data exist to support excursions, entire shipments of product may need to be discarded. With many biological products costing $1,000s per dose, this can be expensive.
When selecting a clinical supplies partner it is therefore important to verify their expertise in cold chain distribution. Do they offer a range of shipping solutions? What do their KPIs look like? Do they rely on shipper manufacturer's qualification data, or do they supplement this with their own shipper testing? Who else is involved in the supply chain – and how does each vendor manage these third parties? If shipments have deviated from specified temperature ranges, how have partners addressed this to reduce the risk with future shipments?
Budgetary management and control: Clinical trials, especially those involving global distribution, can be notoriously difficult to set budgets for accurately. Distribution strategies need to respond to changing patterns in patient enrolment. Stocking strategies at central hubs, depots and clinical sites may be designed to conserve valuable inventory by shipping little-and-often, but this in turn can result in higher shipping costs.
Given the huge capital and development costs, reducing time to market is a key component of gaining an attractive return on investment
A clinical supplies vendor can help remove some uncertainty from logistics budgets by advising on the impact of strategies that can be employed. Also, if things do not go to plan, your clinical supplies partner can advise on budgetary amendments and strategies that could be employed to return logistics spending to closer-to-anticipated levels.
If biosimilars can deliver on their potential to reduce the cost of leading biologics and, as a result, increase access to them, they offer a compelling treatment option to clinicians around the world. Many of the barriers to biosimilar development, approval and adoption are being overcome, making it probable that the market will grow rapidly in the coming years.
Given the huge capital and development costs associated with biosimilar production, reducing time to market is a key component of gaining an attractive return on investment. While much of this will be driven by trial design and execution by CROs, it is essential that every opportunity to eliminate delays and minimise clinical timelines is taken. The design and implementation of an efficient and effective clinical supply chain can make a significant contribution towards reduced clinical development times.
References
1. http://www.pharmatimes.com/Article/14-05-01/Global_biosimilars_pipeline_expands_40_in_12_months_study.aspx. Last accessed 30.6.14
2. Kate Keeping. March 2014. Biosimilars Advisory Service: Global Biosimilars Markets – Regulation, Pipelines and Major Players. www.biotrends.com
3. http://pharma.financialexpress.com/sections/market-section/926-gearing-up-for-the-biosimilar-boom. Last accessed 30.6.14
4. Guideline on similar biological medicinal products containing monoclonal antibodies – non-clinical and clinical issues. Committee for Medicinal Products for Human Use, European Medicines Agency, London, UK; 2012
5. www.biopharma-reporter.com/Markets-Regulations/Physician-oversight-and-recruitment-issues-in-biosimilar-trials-CROs-say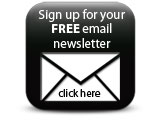 6. McKinsey & Company. Biosimilars Seven Years On: Where are We, and What's Next?. White paper. www.mckinsey.com
Companies