Clinipace's growth supported by new executive leadership
Clinipace, a global full-service contract research organisation (CRO), has named industry executive John Cargill as its Chief Commercial Officer and has announced that Hampton Corley has become the company's new VP, business development, clinical analytics.
Adding this depth of expertise to the Clinipace team supports the company's growth as a mid-sized CRO that provides global, integrated solutions.
With broad CRO experience in the biotech, life science and health care sectors globally, Cargill will leverage Clinipace's team-orientated, personal approach to work with clients who need the expertise, flexibility and comprehensive services offered by the midsized company.
With leadership experience in several therapeutic areas, Cargill will develop strategic plans for clients while providing a customised and dedicated experience. He has held executive roles at several leading CROs, most recently as VP at Covance, heading global business development for clinical analytics and strategic clinical sourcing.
Corley will focus on growing Clinipace's suite of clinical analytics services and functional service provider (FSP) offerings, which utilise the company's new Clarity Stack clinical technology platform.
Clarity Stack technology improves interoperability of clinical trial operations by facilitating informed decision making, improving compliance and identifying issues faster.
"As we grow, we are committed to making investments that will put us in position to bring forward the best clinical development services and solutions based on client needs," said Jason Monteleone, CEO at Clinipace.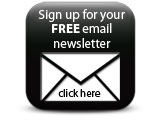 "Both John's and Hampton's experience in the industry will help us continue to build strong relationships and provide clients with a high level of personal service."
Companies