CluePoint champions risk-based study execution
Increased operational efficiency, lower costs and reduced regulatory submission risk are all part of the touted benefits of the industry paradigm shift to RBx
With innovation at current levels, clinical trials are an ever evolving process and risk-based seems to be the current trend. CluePoints provides Risk-Based Study Execution (RBx) and Data Quality Oversight solutions for clinical trials.
In response to client need and demand for RBx - a risk-based approach to study execution, CluePoints is making a number of big moves. Pushing for a more progressive outlook on continued and significant global growth and continued investment in people and technology throughout North America, Europe and Asia Pacific.
Transitions
Move - Relocating to larger premises in Belgium and the US to accommodate a growing workforce
People - Recruiting operational hires to support customers with implementation planning, on-boarding and technology transfer
Money - Investing in product development for continued innovation to fully exploit the potential of advanced data interrogation in clinical research
The company's ambitious growth plans continue to drive the paradigm shift towards an entirely different Risk-Based Approach to Study Execution (RBx) from pre-study risk assessment, through risk identification and control to final auditable documentation.
It's a roadmap to help clients identify, assess, plan, mitigate, monitor and analyse risk across all elements of how a clinical trial is managed, closing the loop to comply with regulatory requirements.
The result is increased operational efficiency, lower costs and reduced regulatory submission risk as part of the industry paradigm shift to RBx.
"CluePoints' vision of RBx has captured the imagination of the industry and we intend to broaden the remit to ensure that any element of how a trial is managed can be done with a risk-based approach, according to ICH E6 (R2) guidelines," commented Francois Torche, CEO at CluePoints.
Torche added: "We are sustaining our investment in future growth and in our long-term vision of CluePoints as the provider of enabling technologies for ICH E6 R2 compliance, RBx – risk-based study execution, and overall data quality oversight within clinical trials, where data, metrics and actions become reusable knowledge."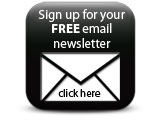 This announcement follows the appointment of two industry thought-leaders to its senior team. Suzanne Lukac as Senior Account Director and Richard Davies as VP of Solutions Expert.
Companies