Colgate hit by triclosan cancer scare
Toothpaste giant Colgate is attracting increasing negative attention for its use of the active man-made ingredient triclosan
Toothpaste giant Colgate is attracting increasing negative attention for its use of the active man-made ingredient triclosan. According to a growing body of scientific evidence, the antibacterial ingredient not only causes widespread environmental contamination, weakens our resistance to bacteria such as Staphylococcus aureus and can lead to allergen sensitivity, but more worryingly, has been linked to hormonal disruption, bone malformations and cancer.
According to brand experts YouGov BrandIndex, Colgate is taking a battering due to its use of the unsafe chemical. Its brand perception has dropped by nearly two thirds to a 14-month low.
In 2003, the EU banned the ingredient in food products and in 2010, in all products that come into contact with food. Toothpastes, however, can contain up to 0.3% triclosan, the maximum safety threshold level. The US Food and Drug Administration, or FDA, and the EPA are currently assessing the ingredient's presence in a wide range of products.
Colgate, which has an almost 50% share of the global market, has no plans to discontinue use of the ingredient. "Recent claims that triclosan in Colgate Total can lead to cancer are absolutely untrue," said Patricia Verduin, head of Colgate-Palmolive Research & Development, to Fox news. "Global regulators have reviewed the issue of carcinogenicity and have concluded that triclosan in consumer products does not pose a human cancer risk." Other industry experts claim that triclosan is not only safe, but effective in combating gum bleeding, gingivitis and inflammation.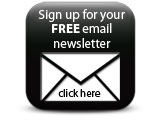 Fanning the flames of controversy, and raising doubts about the US regulatory system is the recent revelation that the research used by the FDA to assess Colgate safety was in fact conducted by Colgate scientists.