Colorcon takes Technical Service lab tally to 19
The latest opens in Beijing YiZhuang Biomedical Park, China
Simon Tasker at the opening: 'Investment in the Beijing facility reflects our view of the strategic significance of Northern China from a long-term growth perspective'
Colorcon, a US-headquartered excipients and coatings specialist, has officially opened a new technical service laboratory in Beijing, China.
Located at Beijing YiZhuang Biomedical Park, the centre will work closely with the pharmaceutical research community in the North China region.
No financial details have been released.
The Beijing lab is Colorcon's 19th Technical Service facility – they are all are located close to customer hubs around the world – and the company's second laboratory in China. Equipped for research scale solid dose development, the laboratory provides specialist support to accelerate development and commercialisation of robust, high quality pharmaceutical drug formulations. A team of technical professionals support customers from initial product concept, to pilot scale trials and final production and registration.
Investment in the Beijing facility reflects our view of the strategic significance of Northern China from a long-term growth perspective
Simon Tasker, Managing Director, Colorcon NESEA, said: 'Investment in the Beijing facility reflects our view of the strategic significance of Northern China from a long-term growth perspective. It reinforces our commitment to providing best-in-class products and services through a network of laboratories positioned close to our customers.'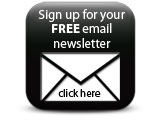 Martti Hedman, CEO of Colorcon Inc, explained: 'Since establishing Shanghai Colorcon Coating Technology Limited in 1993, Colorcon has continued to make strategic investments in China. We have established an excellent supply chain, with quality focus at the global and local level for the manufacture of Opadry film coatings. The facility, backed by Colorcon's global supply network, ensures business continuity planning (BCP) that covers continuation of production and service. Colorcon has developed an organisation in China to provide real-time support and consultancy, covering everything from R&D to production scale-up, process and formulation troubleshooting, as well as training and education.'
Companies